Duravit hygienic bathrooms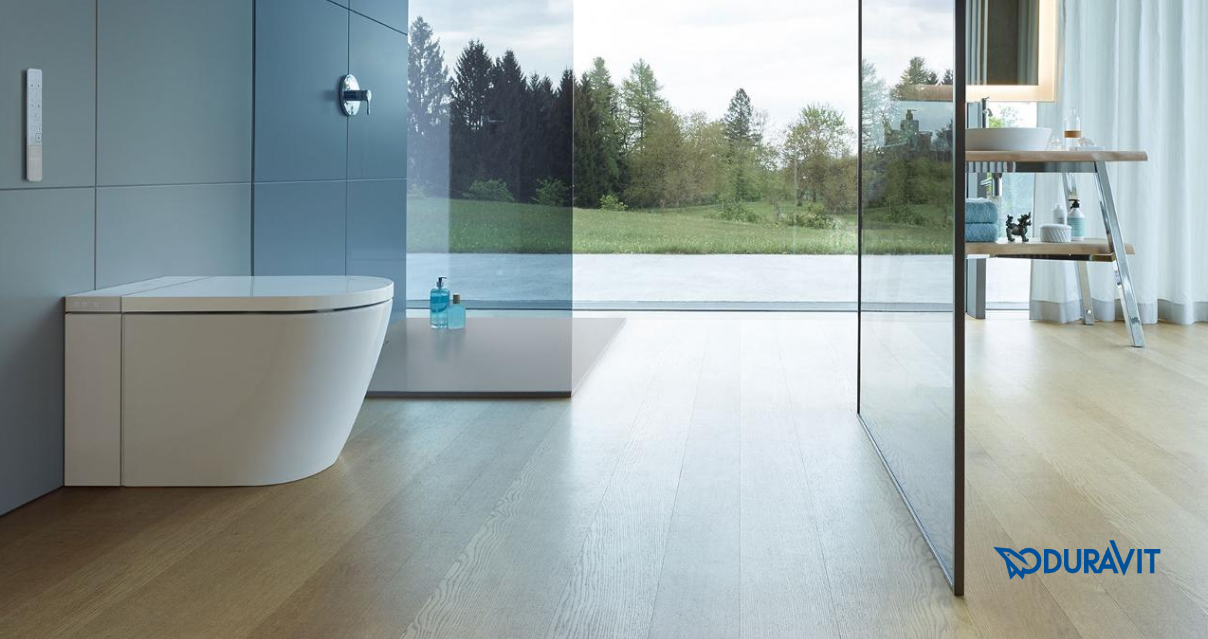 THE HYGIENIC DESIGN SOLUTION FOR YOUR BATHROOMS - DURAVIT
DURAVIT - A SMART AND INNOVATIVE BRAND TO DESIGN YOUR SPACES
Do you intend to renovate your bathroom? Would you prefer a traditional, refined bathroom? Our mission is to offer the largest online selection of Duravit Ceramic Bathroom Fixtures and the best toilet bowl Singapore. Duravit Ceramic Bathroom fixtures provide you with elegance and sophistication while also being quite practical. All of the Duravit Singapore items we offer come directly from the supplier.
We provide a wide variety of Duravit goods available. Water basins, toilet bowl Singapore, bidets, and seats are all available in a variety of designs from Duravit Singapore high-performance Ceramics. Our Duravit Series Toilets, seats, and sinks are a favourite among customers. The Duravit DuraStyle Series seems to have everything you require for a stunning and completely efficient bathroom. We also provide Duravit Singapore in Architec, D-Code, Darling New, and countless other designs.
Again for final accessories, don't forget to select Duravit Singapore Bath Furniture & Mirrors. With Duravit D-Code, Duravit XSquare, Duravit Darling New Furniture, and plenty more, you may coordinate your design choices if you want to renovate your bathroom in a timeless, lovely way. In addition, you get both design and functionality with our Duravit Ceramic fittings.
We at xTWOstore offer a full guarantee on all of our Duravit Singapore products such as the toilet bowl Singapore, which are all brand-new, shipped directly from the manufacturer, and constructed from the highest quality components. Visit our website immediately to learn more about our Duravit Ceramic Bathroom Fixtures' finest prices. Our knowledgeable sales team will be happy to assist you in completing your order.
DURAVIT SHOWER+ BATHTUB - A LUXURY DESIGN SOLUTION FOR SMALL SPACES
It is a beautiful feeling to wash away your worries by treating yourself to a warm bath—the water's ability to relax all of the body's muscles makes for a perfect rejuvenation. After a long bath, the soft and moisturised skin will make you feel pampered and peaceful. The water therapy will also ensure you have a sound sleep.
However, in today's city landscape, there is a scarcity of space resulting in many apartments opting for a built-in tub and shower as many don't have the luxury of space. That is where Duravit's Shower + Bathtub comes into the picture.
The Duravit Shower+Bath is 1,700 mmx750mm long and has dual-facing options. Several modest homes can accommodate this with ease. Elegant, innovative DuraSolid A material is used throughout the tub's frame. The glass door can be concealed from view when you are in "Shower" mode. Even a movable bench is included with the Shower+Bath! You get a helpful seating area and have unrestricted movement in and out of the shower when the door is open.
Every Duravit Shower+Bath has a glass door with an automatic locking system. When in "Bath" mode, there is no chance that you would unintentionally open the glass door. The glass door will seal when the bath drain is adjusted to retain water in the tub—a simple yet efficient concept. There you have it, then! The Duravit Singapore Shower+Bath is the most sophisticated and well-designed product on the market. It offers more than just the finest of both worlds for your bathroom.
HYGIENE A TOP PRIORITY FOR DURAVIT
Bathrooms are one place currently receiving a lot of attention for creating a clean and hygienic space. Although there are undoubtedly more significant risks in high-touch areas, it is a basic necessity for people to utilise restrooms when they are in homes, places of work, and public places. Design must thus rise to the occasion and aid in the development of environments that are safer as well as more hygienic.
It has become the responsibility of sanitary ware makers to develop safe and hygienic optimal solutions and designs in a world where cleanliness and sanitation are clearly in the limelight. Thanks to its ground-breaking HygieneGlaze, an antibacterial ceramic coating that offers long-lasting defence against germs and bacteria, Duravit is at the heart of this development.
HygieneGlaze is a tin-zinc mixture that is absorbed into the matrix material upon heating, in contrast to typical surface glazes. As a result, it works well in regions especially prone to collecting bacteria and germs since it is baked into the ceramics.